Surrogate: Find the Option That is Best for You
It is important to remember that there is no perfect donor or surrogate, but there are many healthy young women who care and want to help.
We can help you find the right gestational surrogate from a pool of candidates who have undergone thorough screening to ensure that they are able to help hopeful parents realize their dreams of building a family.
The pool of donors or surrogates comprises young and healthy women. Many are students or young mothers who are drawn to the program by empathy or altruism, and certainly for financial reasons.
Variables to Consider When Choosing a Surrogate
Selecting a surrogate is usually easier since you do not need to match for any physical characteristics. You should however, take into consideration the following variables:
Age: Not to exceed 40 years.
Pregnancy history: An ideal surrogate is someone who has been pregnant before and has delivered healthy infants through an uneventful gestation.
Medical history: It is important that the surrogate is free of any major illnesses that could complicate a pregnancy, such as hypertension or diabetes.
No more than 2 consecutive pregnancy losses.
No more than 2 Cesarean sections.
BMI < 35.
Looking for a Surrogate?
Wherever you are in your search for a surrogate, please reach out to our team. We have helped hundreds of intended parents match with their perfect surrogate, and we will help you too.
Choosing a Surrogate or Donor
One of the first steps that a couple takes is to choose a suitable donor or surrogate. This can be accomplished by using a Donor or Surrogate Agency. We work closely with many of the largest and most reputable Agencies. This enables us to offer a large selection of donors and surrogates to our patients. The agency will allow you to select your ovum donor or surrogate based on detailed information contained on the donor's or surrogate's file.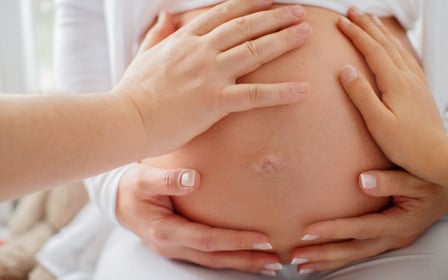 You will also be able to see pictures of the donor or her children. In some instances, some of these agencies will allow you to meet the donor if the donor consents to do so. In almost every instance, you will meet the surrogate.