JOIN US on JANUARY 25, 2020 AT 10:00 AM FOR A VERY SPECIAL EVENT. - THE GAY MAN'S PATH TO BECOMING A PARENT
At Pacific Fertility Center, we believe that becoming a parent is a right. For the gay couple, that path can be far more complex due to medical, legal, and financial concerns. We want to help take the mystery and anxiety that gay intended parents often face.
We want to help you take control of this process by better understanding the issues you will face, the decisions you will need to make, and how our process can help you avoid any pitfalls or problems.
We are proud to invite you to our newest free fertility seminar called the GAY MAN'S PATH TO BECOMING A PARENT. If you have been considering becoming a parent this is a must-see event.
To become parents, gay men must deal with medical, legal, financial and surrogacy issues. Our program will address these critical elements and allow you the opportunity to tour our state-of-the-art facility.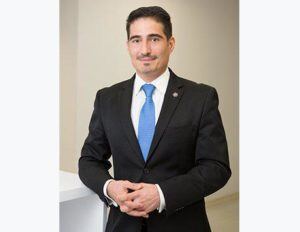 The program will be presented by Vicken Sepilian, Infertility Specialist & Reproductive Endocrinologist located in Glendale, CA & Westwood (Los Angeles), CA.
Voted a "Top Doctor" by peer physicians in Pasadena Magazine 2008, 2010, 2011, 2012, 2013, 2014, & 2015
Voted one of Southern California's "Super Doctors" in Los Angeles Magazine, 2013, 2014, & 2015
Patients' Choice Award Recipient 2008, 2009, 2010, 2011, 2012, 2013, & 2014
Named one of "America's Top Ob-Gyns,"  by the Consumers' Research Council of America, 2009 & 2010
Our program is for the gay man who wants to better understand his rights and the path to biological parenthood through modern fertility treatments.
Come join us for brunch and to meet Dr. Sepilian. Experts will be available to discuss the legal process, insurance and escrow, and an overview of costs and timelines. You will have the opportunity to ask questions and schedule a private consultation.
The first 15 couples will also receive vouchers worth $450 to cover the cost of the initial private consultation and sperm evaluations.